You might underestimate talking to your audience in their mother tongue, but statistics show how important it is using the native language of your website.

It will help you reach a larger audience and contact people that you couldn't before. It will also reduce the bounce rate of your website or landing page. That's because your audience will stay for longer reading and engaging with your content leading to a higher conversation rate.

Using your customers' language improves the confidence of the reader as they will be sure that they fully understand how to buy your product.
---
Fact No. 3: Ecommerce Localization Is Going to Save Your Website's SEO
---
Multilingual SEO plays a great role in the process of e commerce localization as it will help in your website ranking on the search engines. When localizing your eCommerce, paying attention to what your target audience is searching for, and their interests are essential. It will help you find the types of content your audience admire and read and the search terms they're using to create your own localized content to match the locals.

To make sure that your ecommerce localization is going the right-way your multilingual SEO should include unique and localized content, website development requirements and placing the language versions within an appropriate scheme.

It's important to apply multilingual SEO because people tend to first search on Google in their native language which would lead to better results if you used the same words they are searching for.
---
Fact No. 4: Ecommerce Localization Could Fasten the Lifecycle of Your Customers
---
Every customer of yours has his own life cycle that he/she goes through to buy or to leave the cart empty. E-commerce localization will help your customer to go faster in the cycle.

It starts with Awareness "the customer gets to know you, what are you selling, how you will help, and how much you will get in return".
---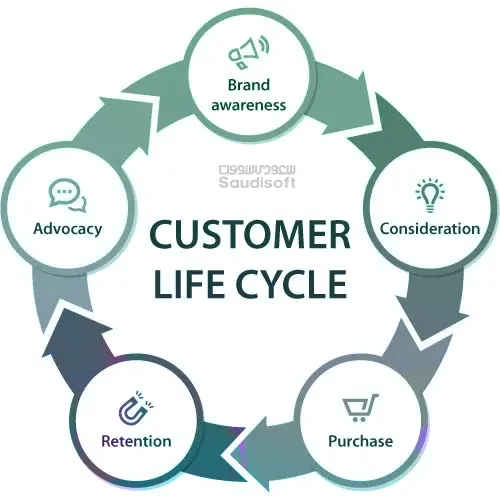 ---
Then comes Conversation or Consideration "Here the customer starts to explore and engage with your solution and what you are offering them.
The third stage in the cycle is Purchase "the customer makes their first purchase in this stage you need to work on a strong customer relationship, a seamless buying experience and seek your customer's feedback".

The fourth stage is Retention "The stage of growth, where you turn your customer into a loyal one and to get more customers"
The last one is Advocacy, where your customer turns to be the "Brand Advocate" that recommends you to others because of the good experience he got buying from your e-commerce.
---
ECommerce localization has its own effect on this process. It will capture your audience sooner, convert them into customers faster than ever and will keep them engaging with content for longer.
---
Fact No. 5: Ecommerce Localization is Considered Essential for Some Regions Such As MENA
---
The MENA region is one of the fastest growing ecommerce regions, especially the Gulf area. eCommerce is expected to reach close to 20 billion in the Gulf region alone.

The MENA market is a gold mine for many investors and business owners, which made ecommerce localization essential since the buyer will need to feel a true connection with your product. Arabic eCommerce localization is considered essential because of the grand base of customers in the region that English is not their first language.

Arabic is written from right-to-left (RTL) that makes it technically challenging language because it's different the other (LTR) languages which need Arabic software localization programs.
---
Fact No. 6: eCommerce Localization is Important for Emerging Languages of Global Consumers
---
If you want to engage global buyers, you should think of e commerce localization in some of these languages (Russian, Hindi, Japanese, Arabic and Vietnamese).

Most of the speakers of these language don't speak English, this would make selling your product or service to them impossible. Each of the languages above has a high rate of e-commerce growth and number of native speakers. Localizing your e-commerce to one of them could lead to maximum growth.
---
Fact No. 7: Hiring an eCommerce Localization Agency Could Be the Best Decision You Will Ever Make
---
Ecommerce localization is a complex task that requires years of expertise. Agencies bring diverse expertise, because they have worked with various clients and successfully localized diverse websites.
They utilize advanced technologies to enhance efficiency like SDL Trados, MemoQ, Wordfast (commonly known as CAT tools), and Translation Management Systems such as XTRF enables rapid ecommerce localization. They can effectively manage large workloads to ensure that these pages are translated to the highest quality standards.
Get in touch with Saudisoft today and start gaining the benefits of eCommerce localization.